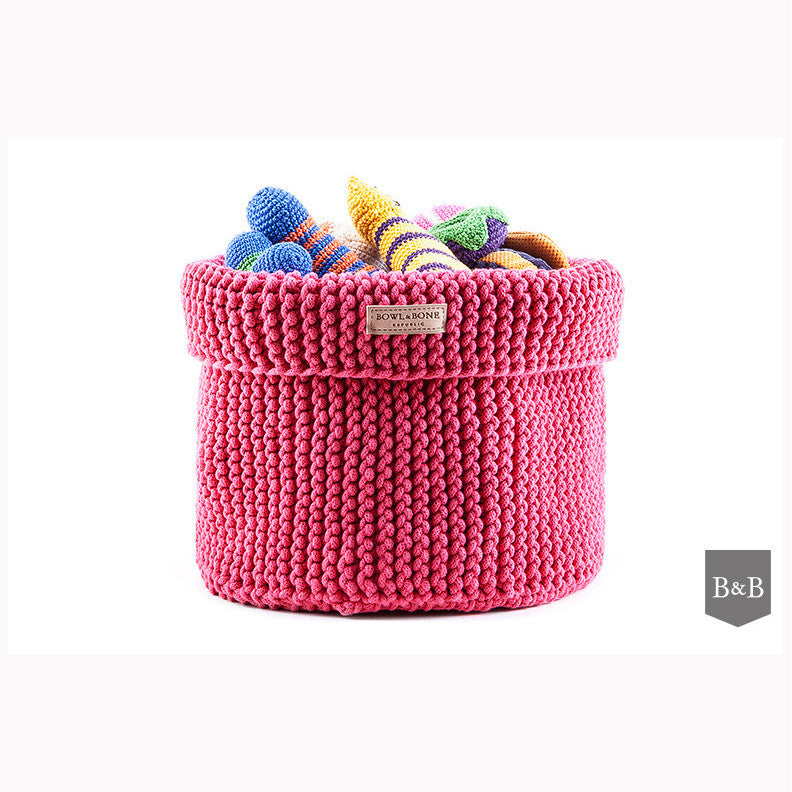 Bowl & Bone
Pink Cotton Toy Basket
£79.99
If your dog has at least a few toys for which you stumble over then this stylish pink cotton toy basket is for you, the promise of order and calm to move around the house.

These Cotton baskets are made of thick cotton string and are very hard wearing.  Thanks to its flexible form it adapts to the amount of toys stored.  

Baskets can be washed by hand or in the washing machine at 30 ° C.
Please note that the toys are not included.
Size:- diameter 30 cm x length 30 cm
About Bowl & Bone Republic
The Bowl & Bone brand was created out of a real passion and love for dogs.  They put a lot of heart and attention into every detail.  The products Bowl & Republic create are not only beautiful but also practical and above all, of the highest quality.
Their philosophy is simple - every dog deserves a healthy, comfortable and happy life.  And every dog owner deserves the opportunity to provide their dog with what is best!