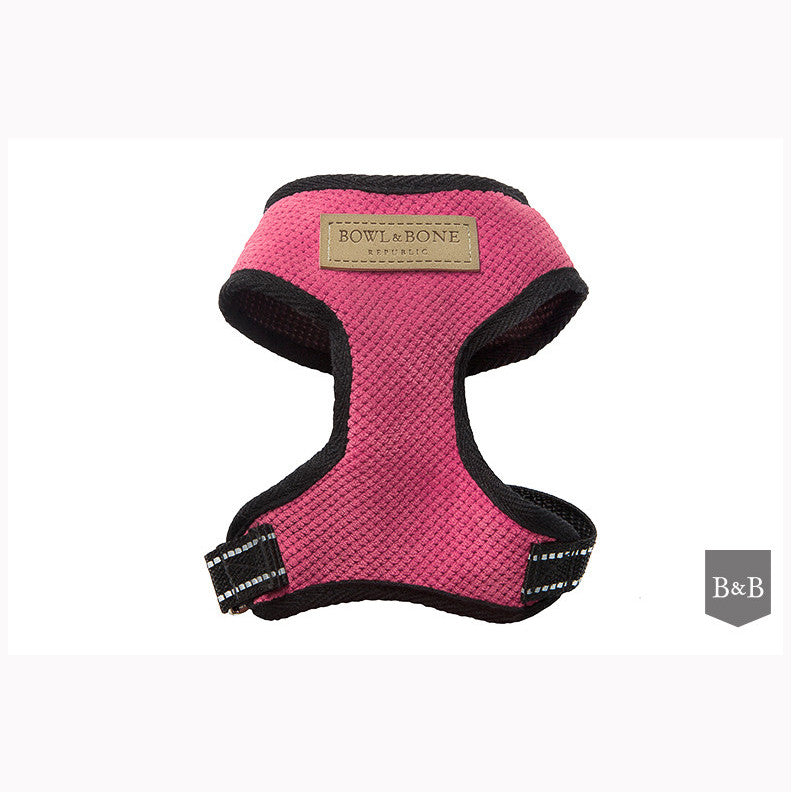 Bowl & Bone
Pink Candy Dog Harness
£10.00
This gorgeous pink candy dog harness is the ultimate style statement and is designed with comfort in mind!  
It has been designed with the utmost attention to detail and by using the highest quality materials.  The straps on the body have been made to ensure maximum comfort.

The braces are made of a soft material on the outside and a mesh on the inner side so they are very pleasant to  touch and at the same time breathable and lightweight.  
The suspenders are adjustable by means of flexible and durable straps with reflective elements to enable better visibility during evening walks.

Size Guide

XXSmall: 20cm (neck) x 24cm-29cm (chest) x 9cm (back),
Extra Small: 22cm (neck) x 24cm-33cm (chest) x 10cm (back),
Small: 26cm (neck) x 26cm-36cm (chest) x 10cm (back),
Medium: 28cm (neck) x 36cm-52cm (chest) x 12cm (back),
Large: 38cm (neck) x 50cm-75cm (chest) x 13cm (back).
Lead length: 120cm
About Bowl & Bone
The Bowl & Bone Republic brand was created out of real passion and love for dogs.  They put a lot of heart and attention into every detail.
The products Bowl & Republic create are not only beautiful but also practical and above all, of the highest quality. Their philosophy is simple - every dog deserves a healthy, comfortable and happy life. And every dog owner deserves the opportunity to provide their dog with what is best! 
We love this brown cotton toy basket and if you have any queries regards sizing then please do get in touch.